General manager of STOPART new materials and marketing staff make their debut at the 50th Essen Motor Show in Essen international exhibition center, Germany, from dec 02 to 10, 2017.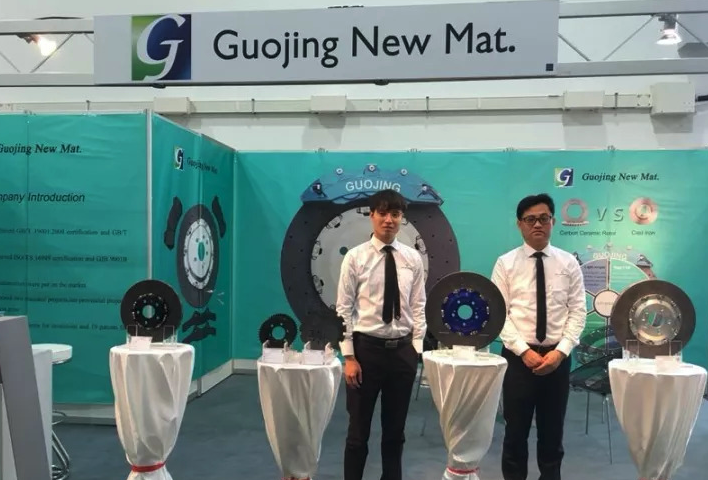 The Essen Motor Show is the largest vehicle customization event in Europe, and it is listed as the world's three major automobile modification shows together with Las Vegas international refit Show and Tokyo international refit Show. The American SEMA is exaggerated and bold, while the Japanese TAS (Tokyo refit auto show) represents the fashion trend. The Essen refit exhibition is a relatively low-key refit event with unique European culture, which is simple, elegant and paying attention to details and temperament. The atmosphere here is more like a reserved, pure reformatory vehicle gluttonous feast.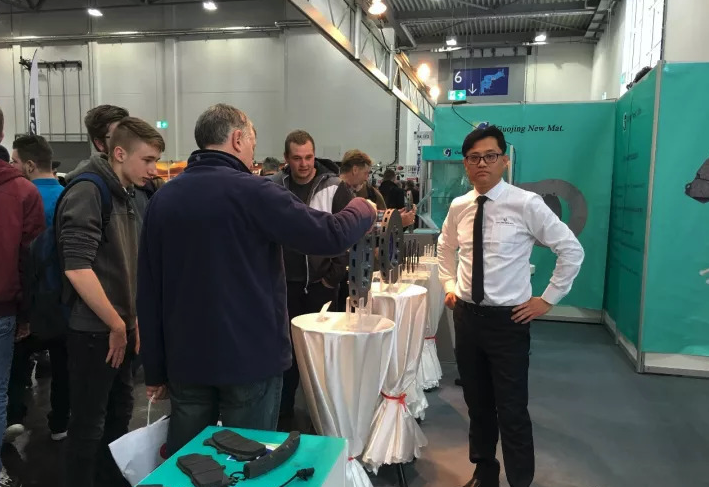 The German automobile industry started early and has a long history of car modification. According to the survey by the German automobile modification association, the profit of car modification in Germany is up to 500 million euros and the department supervision is very strict. The 80.1% of germans are interested in car modifications. Germany is recognized as a big country of automobile production in the world, and the automobile industry is the main pillar industry of German nationals, which providing a quarter of the tax revenue for the German government.
Located in western Germany, Essen is one of the industrial cities of ruhr. The headquarters of porsche, Mercedes, BMW and Volkswagen are all within a three-hour drive of the city. Many complete vehicle manufacturers visited the STOPART booth and expressed full trust with STOPART carbon ceramic products. After negotiation, we had reached a basic consensus with porsche manufacturers, and the next step was to steadily promote the STOPART carbon ceramic disc with porsche supporting projects.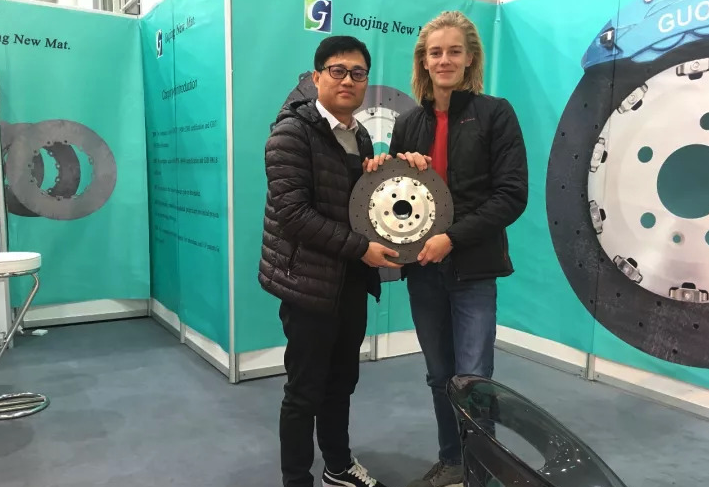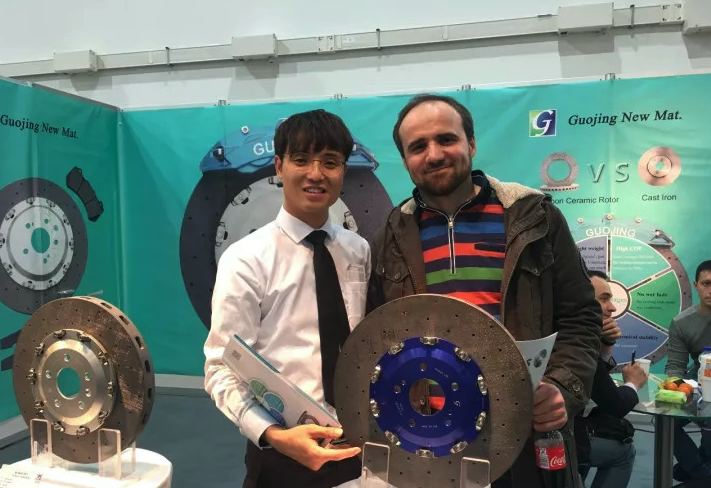 During the 10-day Essen refit exhibition, there were 400,000 people visiting the site, and we could fully feel the popularization of automobile and refit culture in Germany and Europe, the high recognition of carbon ceramic braking products and the high professional level of the audience. The STOPART carbon ceramic discs were widely recognized and praised, and the number of orders on the site were endless.
Next, the STOPART team will be more active in research and development of the European market ~~
Shandong STOPART co., LTD. is an automobile carbon/ceramic brake disc manufacturer integrating research, development, production and sales. STOPART has a professional design team to design the shape and structure of the disc. In addition to the standard model, it can also be customized to meet the personalized needs of customers for the brake disc.